English
For the steel industry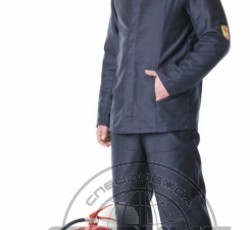 Stock: Set
Sex:Male
Season: Summer
Protective Properties: Ми
Material: Buckskin cloth
Description: Fire- resistant Buckskin cloth, art. С28-ЮД, cotton 100%, density - 280 g/m2, black. Jacket with a collar, pockets. Trousers and jacket on buttons. ГОСТ 12.4.045-87. B type.
Unit of measurement: piece
Number of items in a pack: 10
Net weight in kg: 1.7
Volume in cubic meters: 0.0016
2099.00 р.
Showing 1 to 1 of 1 (1 Pages)