English
overalls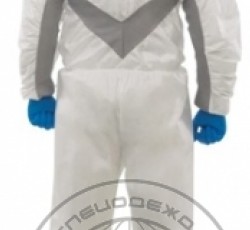 Stock: Dungarees
Material: Spunbond
Description: Innovative dungarees – registered grey materil, sewed to the movement important parts. Triple stitching of the internal seams. Used for work with liquids, powders, for main operations and technical support.
Unit of measurement: piece
Number of items in a pack: 0
Net weight in kg: 0.18
Volume in cubic meters: 0.0021
428.00 р.
Showing 1 to 1 of 1 (1 Pages)